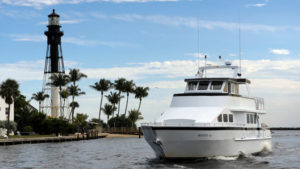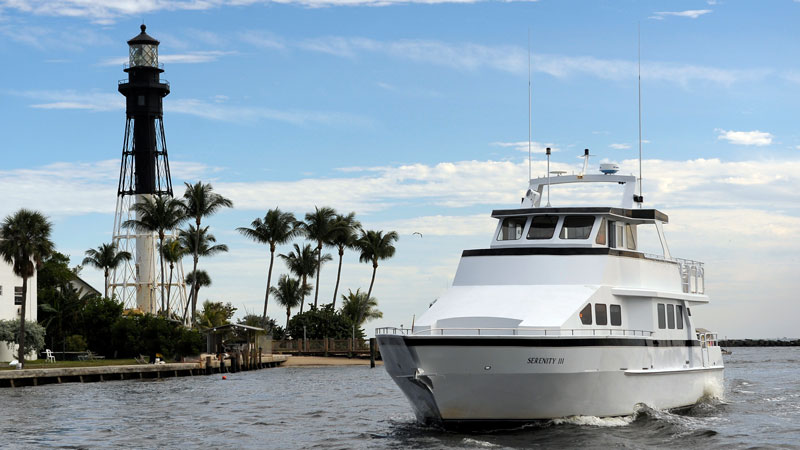 South Florida Yacht Charters
Stunning scenery, beautiful homes, sunny weather... That is what's waiting for you when you book with Serenity Yacht Charters. Yacht Charters are a perfect way to elevate your event from good to great.

With Serenity Yacht Charters, we can help you celebrate these great events: Corporate events, small business events, birthday parties, graduations, weddings, bridal and baby showers, anniversary, family reunions and much more.
Price
3-Hour Private Yacht Charters starting at $1500.00* + tax and gratuity
*Additional hourly rate $500
Book Today
Charter Schedule
To view available times for private charters and to do an online booking of a private charter.
View Schedule
Private Yacht Charter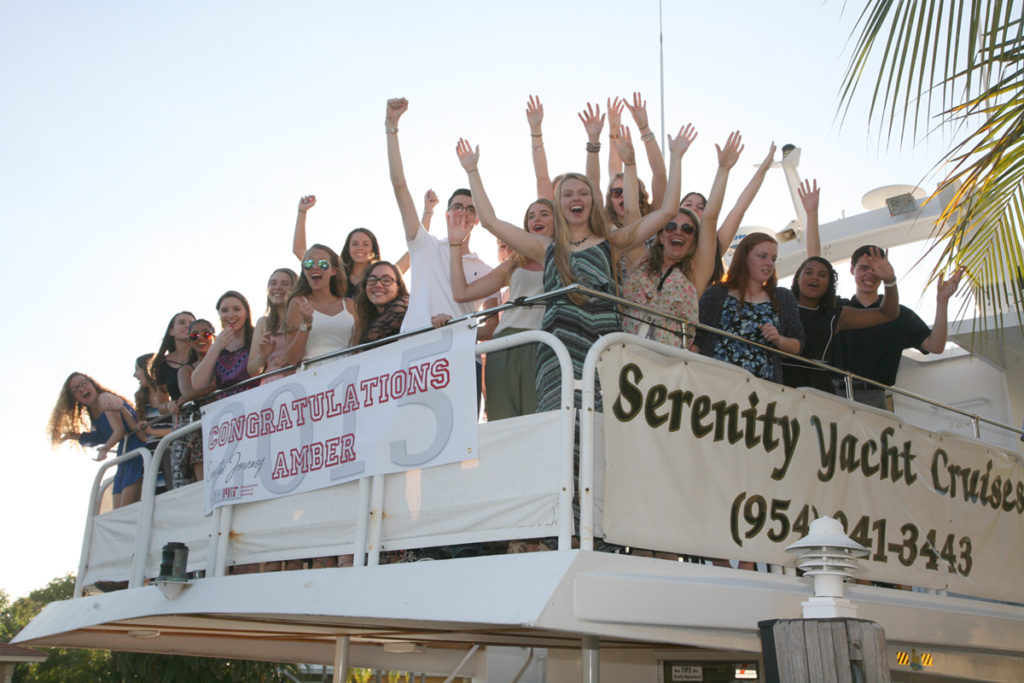 We stand ready to accommodate those wanting a private charter for exclusive use of the boat.
With a capacity of 41 passengers, we are perfect for an occasion when you don't have a "cast of thousands" and would prefer an intimate and more affordable private charter.
No matter what the occasion; a special birthday, an anniversary, or any other event you care to celebrate, we are available with the venue to make your party memorable. Departure times, length of the private charter, and itineraries are at your discretion.
On the food and beverage side of the equation, you can provide your own (the most economical option) or we can cater to fit your requirements (for an additional charge).
We suggest BYOB as this is also the most economical direction; our crew stands ready to host and serve your guests.
Corporate Charters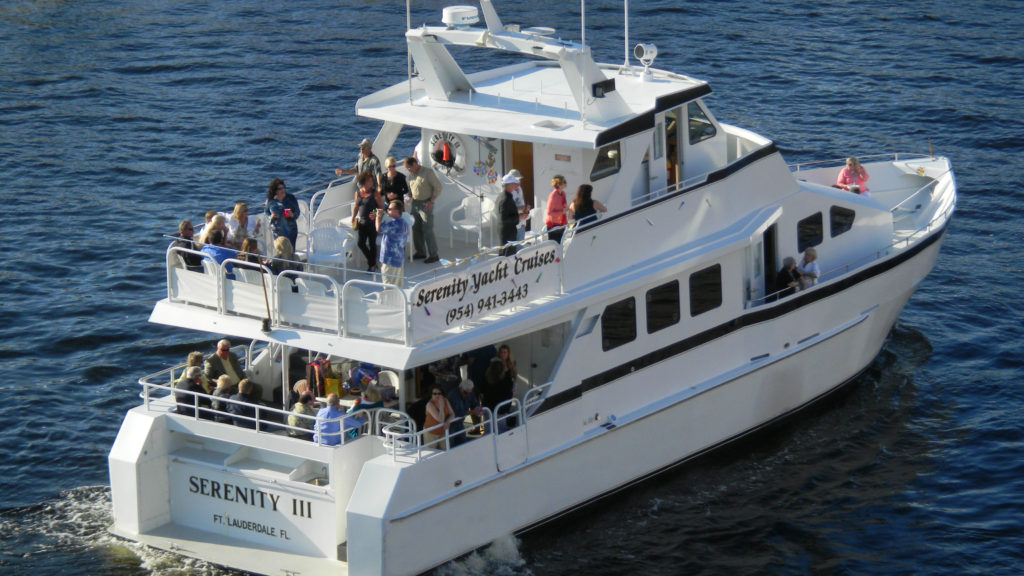 Corporate planners, we are your venue. No matter if it's a product launch, a team building session, or an employee appreciation event, a Serenity Corporate Charter can fit your needs. Treat your management team, staff, and employees to an exciting and memorable excursion while at the same time achieving your company objectives. Contact our sales office for more information on Corporate Charters to meet your exacting needs.
Wedding Charters
Let us make your dream wedding come true.
There is nothing that says elegance than a sunset wedding cruise on our beautiful Serenity III Yacht. Just imagine yourself saying "I Do" just as the sunsets along the beautiful intracostal.
Book Today