South Florida Sightseeing Tour
Greater Ft Lauderdale is know as the "Venice of America" with hundreds of canals lined with Millionaire Mansions and Mega Yachts. The best way to see the history and beauty is by water on a 72' Yacht!
Come enjoy one of our interesting and informative (narrated) 3 cruises departing our dock at Wyndham Santa Barbara, travelling north on the Intracoastal Waterway under the Atlantic Blvd bridge passing the Sands Marina and then under the NE 14th Street bridge.We turn east into Hillsboro Inlet for breathtaking views (a great photo opportunity) of the Hillsboro Inlet Lighthouse, one of the few still functioning lighthouses along the eastern seaboard.
Upon returning to the Intracoastal Waterway, we continue north along "Millionaire's Mile" viewing the homes and mega-yachts of the rich & famous and those who are just plain rich. Here's where you have an opportunity to see "up close and personal" luxurious homes as we narrate with information & descriptions of various extravagant properties.
Just to whet your appetite, you will see NewVida; an audacious mega-yacht of 160' in length where the construction seems to have been guided by the mindset of "spare no expense". A propensity of lavish amenities to afford only the most discriminating taste. It charters for $220,000 per week. Interested?
We'll see Caps Place, a historic landmark dating back to the days of Al Capone and his bootlegging enterprise, bringing rum and other liquors in from the Bahamas and hiding them under the floor boards of the restaurant, which still stands near the south end of the Imperial Point peninsula. Nostalgia reigns in the halls of that restaurant; and the food is outstanding as well.
Daily Cruise Schedule
To view our daily walk-on cruise schedule and to do an online booking of one or more persons on any of our daily cruises.
View Schedule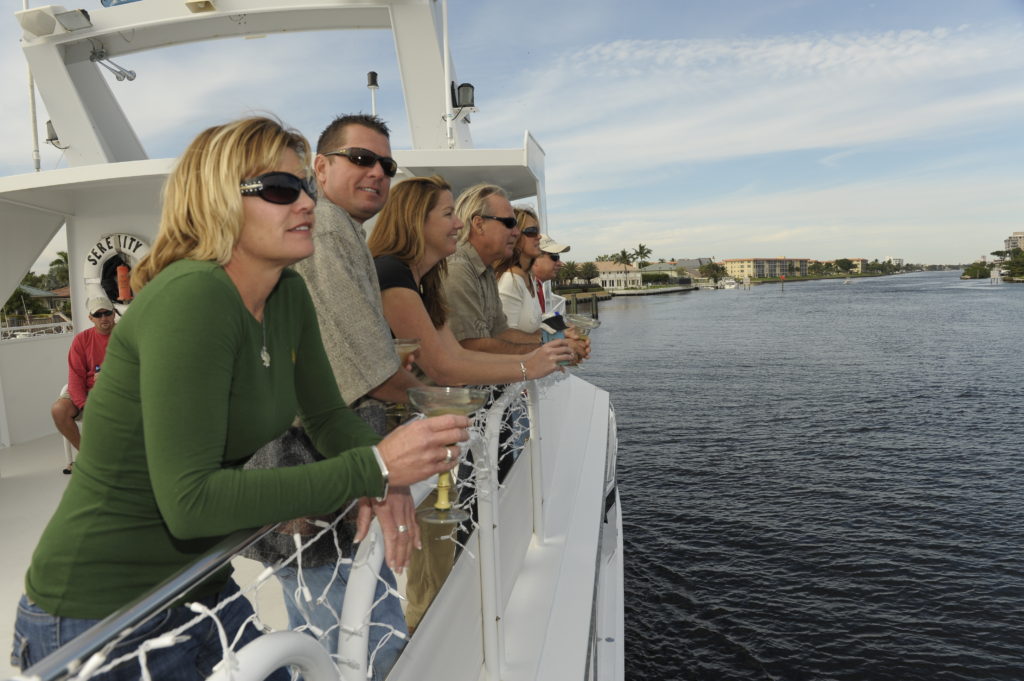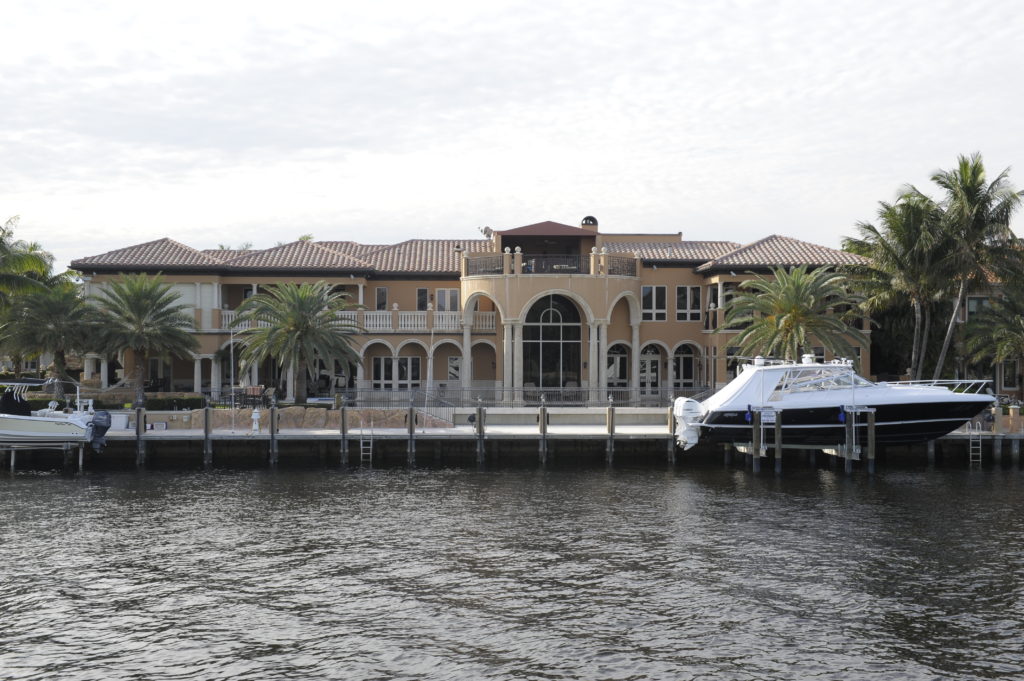 Prices for Day Cruise
Not available at this time.
Prices for 3-Hour Sunset Cruise
Adult: $50
Child: $40 (ages 4 to 12; under 4 is free)
Book Today